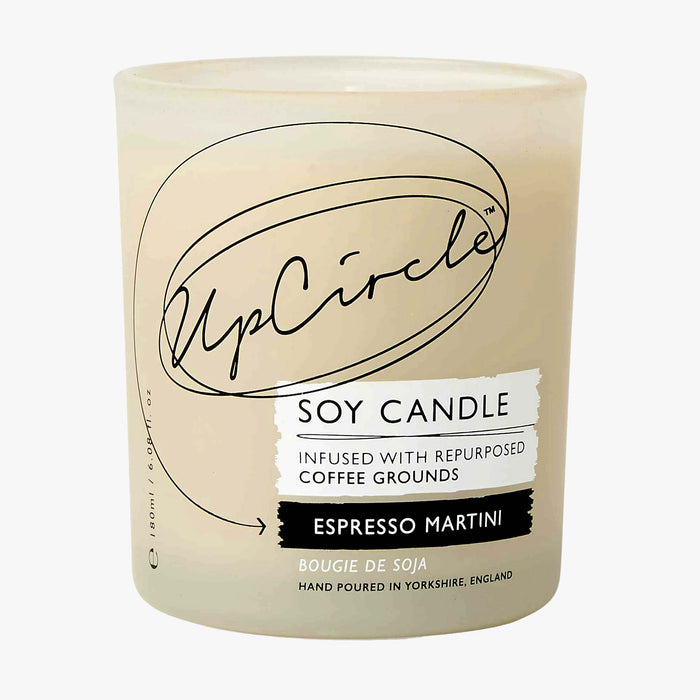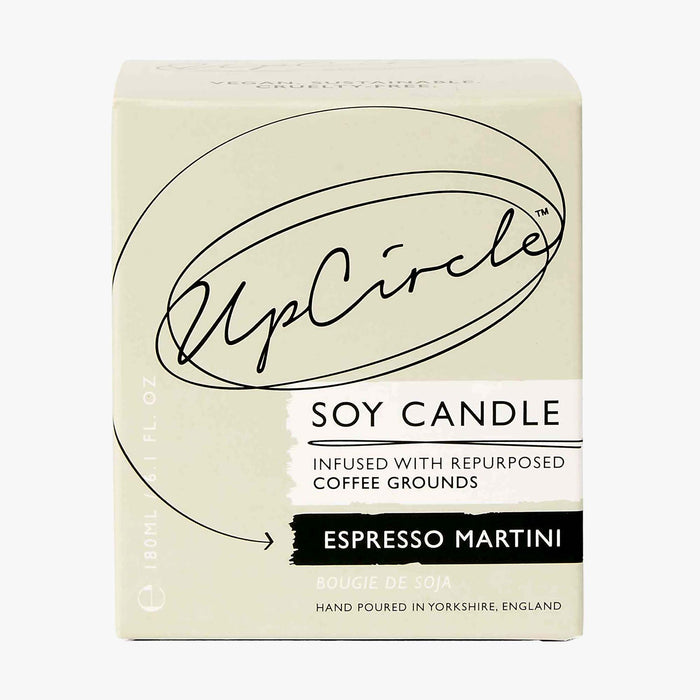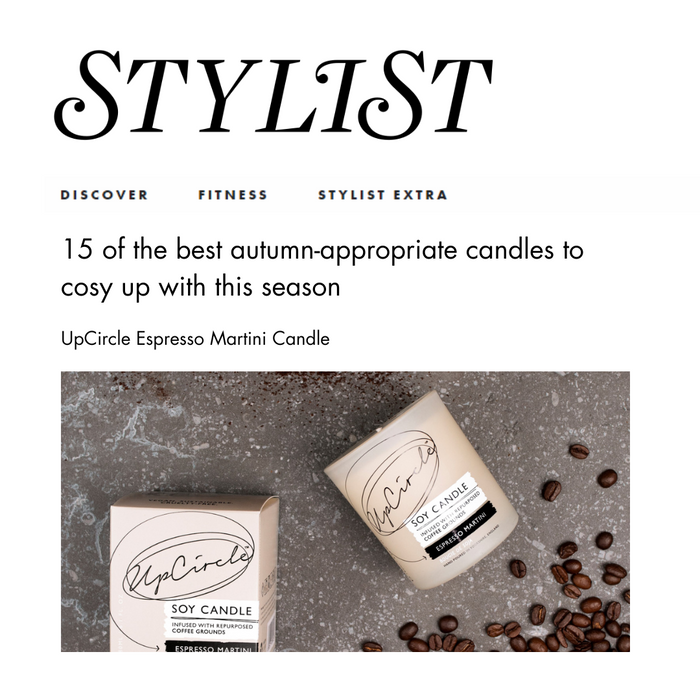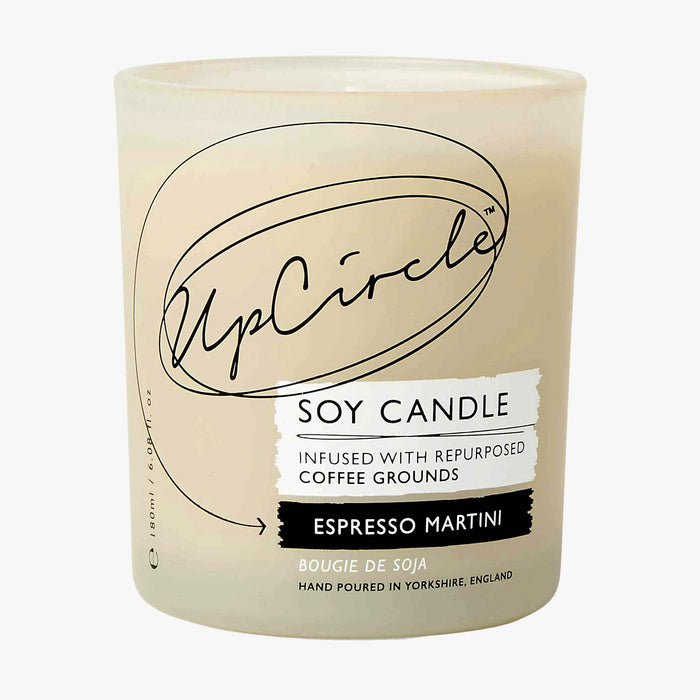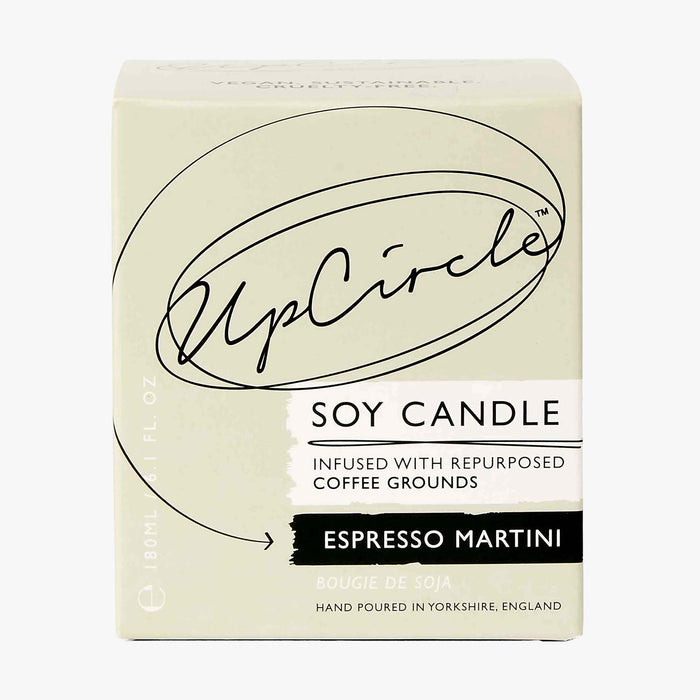 Espresso Martini Soy Wax Candle
Calming • 6oz
Warm scent of coffee + vanilla
Elegant + enveloping aroma
Burn time of up to 35 hours
Order now, expected delivery on
Wed 29 Nov
ADD TO CART
Over 500,000+ Satisfied Customers
Free Shipping on Orders Over $50
Award-Winning Products
B-Corp Certified
ADD TO CART
DETAILS
Indulge in the warming scent of our coffee infused candle. Carefully crafted to create a scent that's both elegant and enveloping. With the rich scent of coffee and vanilla.

Inspiring, upcycling, uplifting: This candle is infused with top-quality Arabica coffee grounds sourced from artisan coffee shops.
6oz, burn time up to 35 hours, with sustainably-sourced soy wax. Leave around 1 inch of wax unburned in the bottom of the jar to avoid the glass overheating and cracking. 
The UpCircle Promise
100 per cent vegan, cruelty-free and hand  made. Housed in a glass jar for fully recyclable packaging. Good for you, good for the world.
INGREDIENTS
Soy wax and Arabica coffee grounds.
HOW TO USE
Trim wick to about 1 inch before lighting. Burn candle for a minimum of 1 hour (to create an even wax melt) and a maximum of 2 hours for optimum candle performance. Up to 35 hours burn time.
SHIPPING & RETURNS
We ship to US and Canada from our NJ warehouse. Orders will be shipped within 24 working hours of order, usually same day if ordered before 12pm ET.

We don't include any paperwork in the orders so if you are sending a gift prices won't be visible to the recipient.

Once your order has been placed we cannot amend any details. This is due to the high volume of orders being received. Please double check all your details before placing an order!

Delivery Costs
USPS First Class: $4.95 on orders under $50, free above
UPS Ground: $7.45 on orders under $100, free above
Shipping Insurance
We offer shipping insurance for a flat additional fee of $2.50. If you choose this option we will replace any order that is lost, stolen or damaged in transit free of charge once confirmed lost by the courier. If you do not choose shipping insurance and your order is marked as delivered by the courier, we are not responsible for replacing it nor any lost, stolen or damaged orders.
FREQUENTLY ASKED QUESTIONS
We're here to help!
What does UpCircle stand for?
Our range is natural, certified Vegan, certified Cruelty-Free, we're a B-Corp and Plastic Negative.All of our products are formulated without SLS, SLEs, parabens, mineral oil, phthalates, parfum and sulfates.
What is your return policy?
We offer a 14 day money back guarantee. If you are not happy with your products for any reason you have 14 calendar days (from delivery) to return them. Any items received back within this period will receive a full refund.
When will I receive my order?
We offer USPS and UPS shipping options at checkout. Orders placed by 12pm ET are shipped same day. Need something urgently? Send an email to hello@upcirclebeauty.com once you've placed your order and we'll do our best to help!
REAL PEOPLE, REAL RESULTS
before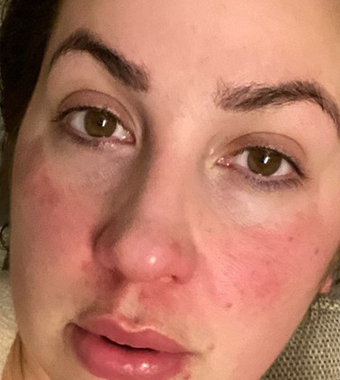 after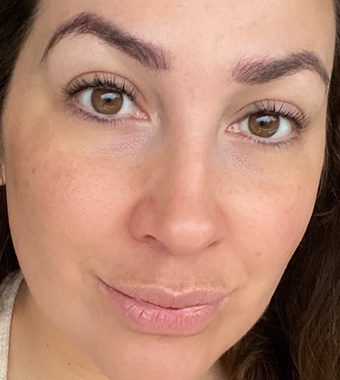 "Since having my baby I have horrid skin and it was so upsetting. I've hyperpigmentation on my right cheek bone and upper lip. The redness and spots have gone and my pigmentation's much less visible."
Carla, 39
Verified Purchase
before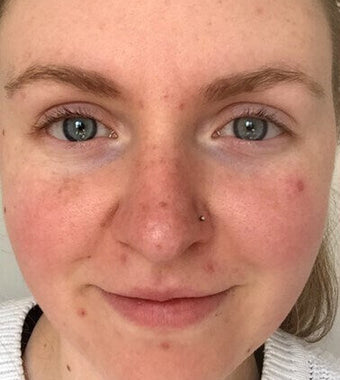 after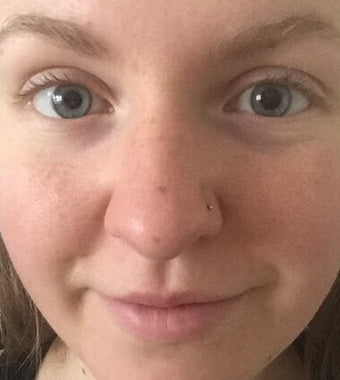 "My photos don't really do the change in my skin justice but I just wanted to say thank you for your products and the improvement they've made."
Jessica, 32
Verified Purchase
before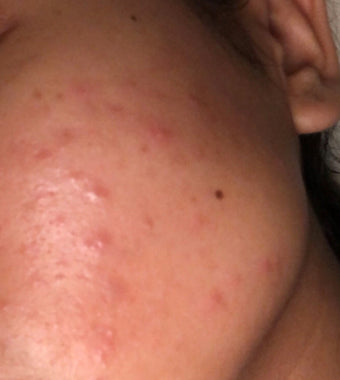 after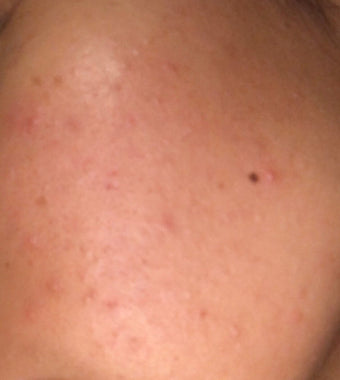 "I am loving the products. My skin feels less dry, less congested, less irritated, less redness. I don't get big pimple as often now. Thank you for creating UpCircle Beauty!!"
Aksona, 33
Verified Purchase
before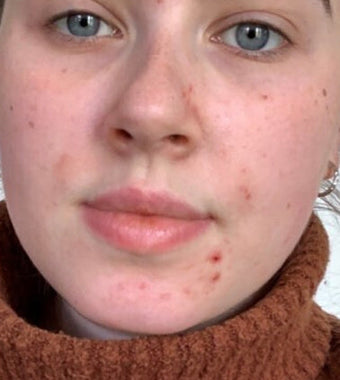 after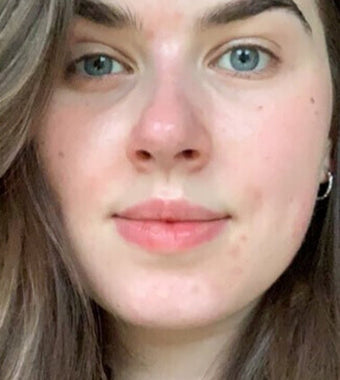 "My skin was not happy before and I tried loads of different things to sort it out but they didn't work. But this did! These pictures are 10 days apart and I'm really happy how my skin is looking so far."
Mollie, 30
Verified Purchase
WHAT OTHERS ARE BUYING RIGHT NOW